Description
Boxing Science's 10-week strength and conditioning program is the essential program for boxing and combat sports.
Whether you're a recreational, amateur or professional athlete, this program is suitable for anybody looking to better yourself physically and punch harder.
IMPROVE PHYSICAL PERFORMANCE BY 10-20% IN JUST 10 WEEKS
This program is guaranteed to help improve strength, movement, speed and explosiveness.
The program consist of 10-weeks of challenging strength training, designed specifically to improve physical performance for Boxing.
Our methods are based on years of research and coaching experience, our strength training philosophy is developed to meet the demands of boxing as well as adapting to the limitations of the sport.
Strength training to improve movement and strength
Exercises to improve core stability, strength and speed
Plyometrics to improve speed and explosiveness
Mobility exercises to reduce tightness, soreness and the likelihood of injury
Written and Video demonstrations of the exercises
PLUS – FREE 3-MONTH BOXING SCIENCE MEMBERSHIP
Why is Strength Training Important for Boxing?
Heavy strength training is often viewed negatively in boxing and combat sports. The feeling that "weights make you slow" guides athletes and coaches away from lifting heavy and there's an element of truth to that.
But at Boxing Science, we meet the demands of the sport by making athletes strong, fast and explosive with carefully structured S&C programming – not simply with "heavy weights".
A punch is delivered in a blink of an eye, often under 400 ms. This requires an athlete to produce a  lot of force in a very short amount of time, often referred to as the Rate of Force Development (RFD).
Over several years, we've had the pleasure of training amateur and professional boxers of all levels – from junior amateurs through to world champions.
We're open minded and always looking to evolve our training program. Through exploring new methods, collecting data and reflecting on process, we've developed a unique training system. We have helped athletes improve strength, speed and explosiveness to meet the demands of boxing.
THE SCIENCE BEHIND THE PUNCH
Punching forces in amateur boxing are around 2500 N… If you weigh 70 kg (11 stone or 154 lbs), you'll exert about 700 N of force just stood still. That makes punching force about 3.5 times body mass.
And to make that even more impressive your punch takes around six-hundredths of a second (~60 ms) to throw.
Punching requires rapid force development and can be developed by explosive strength training.
Our program is not your typical strength and conditioning program… we also share the 'Science Behind the Punch' and what are the principles of our strength training methods.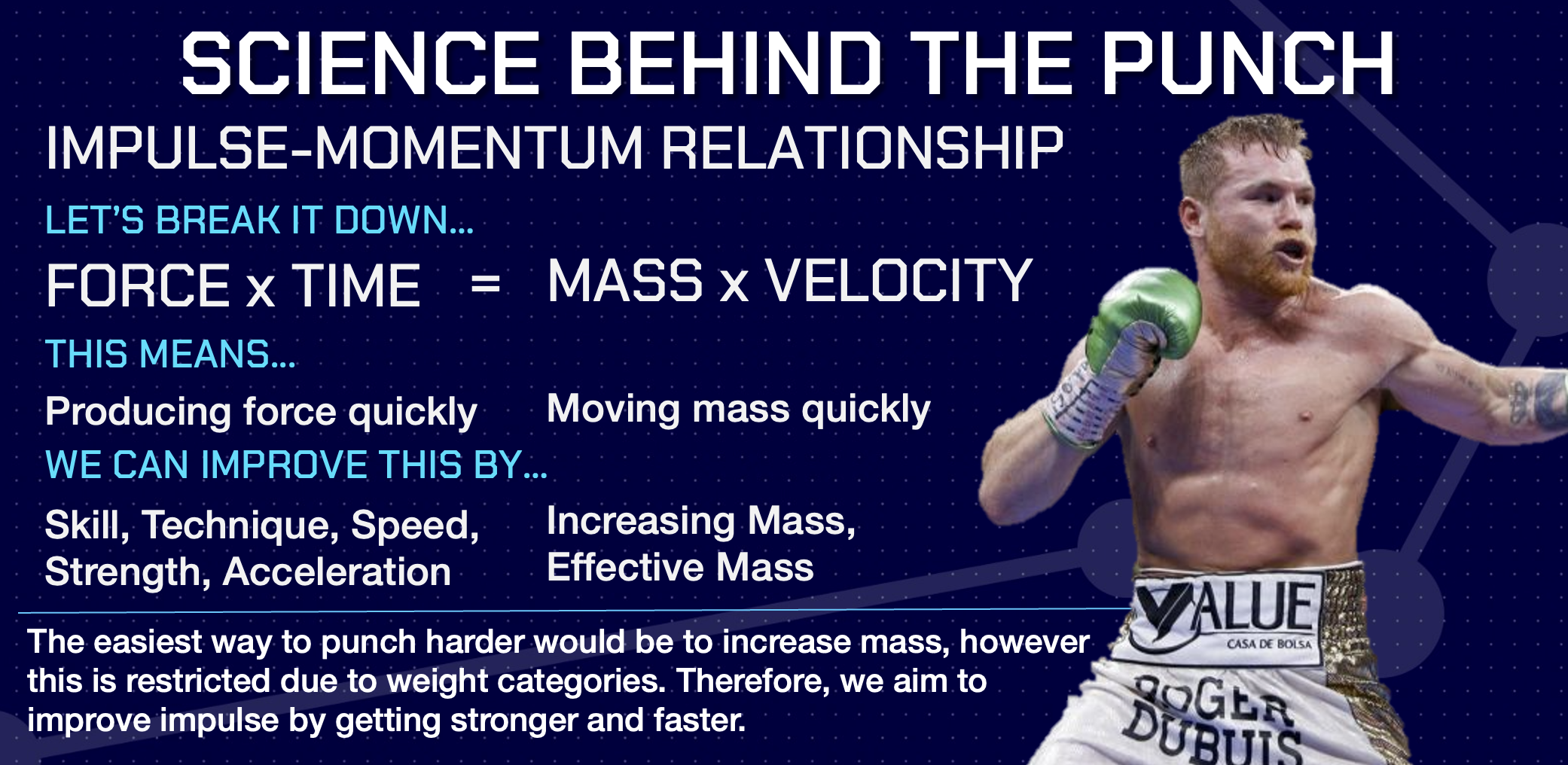 Boxing science strength training methods
In the e-book, we share our strength training approaches, the science behind them and how to best apply them in the gym.
We also share video demonstrations, detailed coaching cues and coaching workshops so you can execute each exercise with precision.
The 10-week program is segmented into multiple phases to develop strength foundations, maximal strength and then strength-speed. This will allow you to progressively build strength to then transfer into fast, explosive actions.
We then integrate our tapering methods to ensure that you achieve peak performance on fight night….
The results pay off in the ring…
Check out some of the recent performances from Boxing Science athletes…
View this post on Instagram