Townend is Fit and Raring to Go!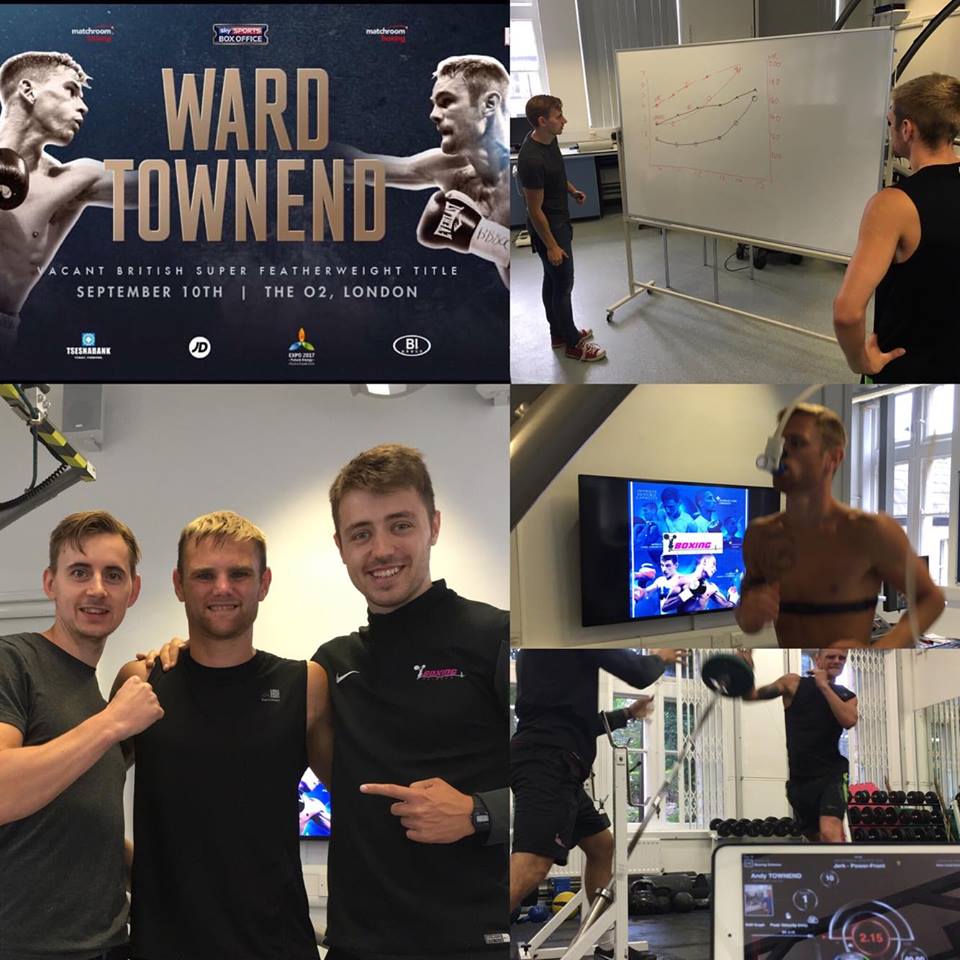 It's the week most boxing fans that eagerly anticipating, as we are now just days away from Golovkin vs Brook at London's O2 arena. However, Barnsley's Andy Townend has his mind on his own fight as he prepares to fight for the super-featherweight British title on the undercard. 
Facing Essex-based Martin J. Ward, Andy has left no stone un-turned with world class sparring, intense sport science program and a detailed nutrition plan.
Boxing Science
Andy has been on the Boxing Science program at Sheffield Hallam University for just over 14 weeks, where his program includes heavy strength work, dynamic movement drills and high-intensity conditioning.
All the program was based off a detailed physiological assessment, so we knew exactly what Andy needed to develop. Andy often said "We're doing everything in reverse" … although we was always going forward … he was right.
We targeted his weaknesses meant very fast and very large adaptations.
Andy is now a New Animal… Fitter, Faster and Stronger.
And even though he has knocked out 7 of his last 9 opponents, the KO King is now punching even HARDER!
Andy says….
"The training with the Boxing Science has been brilliant. I have learnt loads, and I have made massive improvements in my strength and fitness. I feel the best I have ever felt, and having the numbers to prove it has made me even more confident I am coming away with the British title Saturday night"
Good luck Andy
Andy will be opening the Box Office bill at around 8pm. The Boxing Science team would like to say our best wishes, let the hard work pay off Saturday night!!
Train Like a Champion
Our new online program 'Train Like a Champion' will be launching in September.
This program will bring Boxing Science to your doorstep, with a full in-depth sport science program designed to achieve the results you have desired.
This is the blueprint to elite performance.
Click the link and leave your e-mail to receive a 20% discount code before official release of the program.
Click here to Train Like a Champion

Find out more about the program by clicking here