Matchroom Fight Camp – Week 2
For the second week running, boxing fans rejoiced as they tuned into another Sky Sports broadcast of Matchroom Fight Camp.
After a successful first event at the headquarters of Matchroom Boxing, with wins for Boxing Science athletes: Jordan Gill and Fabio Wardley, the second show lived up to expectations, despite a last minute pull out from Aqib Fiaz due to illness.
Despite the fact that there was 1 less contest than there should have been, the show still provided boxing fans with some quality dust ups and gave fighters the opportunity to get in some competitive rounds – amidst the chaos and frustrations of lockdown.
Written by Tyler White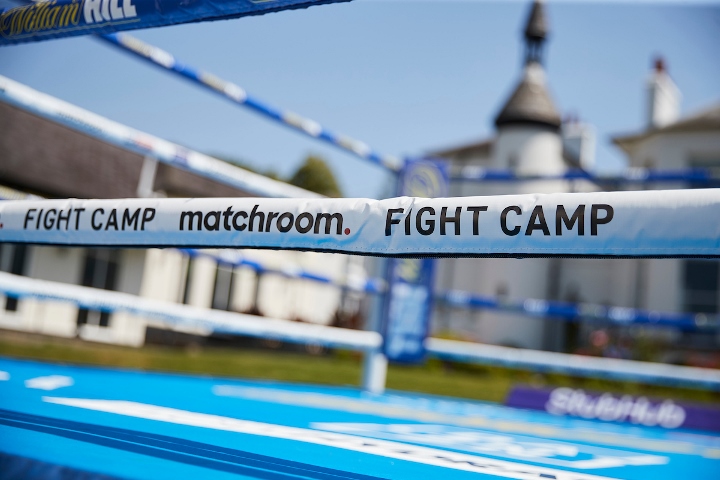 Chris Billiam-Smith Vs. Nathan Thorley
First on the bill was Chris Billiam-Smith, who was defending his Commonwealth Cruiserweight title against former amateur star, Nathan Thorley.
From the off, Billiam-Smith looked the bigger and more comfortable of the two. Thorley looked a little tense and wasn't able to match the speed or power of his naturally bigger opponent.
Thorley had recently moved from light-heavyweight to cruiserweight, which is a very big jump (around 25lbs/11kg) and unfortunately for him, he came up against a very solid puncher and talented boxer in Billiam-Smith.
The Commonwealth champion, Chris Billiam-Smith, scored the win with a TKO in the second round.
Potentially, Billiam-Smith could now fight for the European title; if he does, then that will most likely happen at some point next year.
Hopey Price Vs. Johnny Phillips
After having a hard time finding an opponent for Hopey Price, Matchroom finally found a man willing to take on the challenge. That man was "The Matador" Johnny Phillips, who was a potential banana skin…
Phillips bought the pressure, constantly trying to close the gap and make a fight out of the contest. However, Price was too smart and composed for that and stuck to his boxing, comfortably out pointing Phillips.
Hopey "Ivan Drago" Price, now moves to 3-0 as a Professional.
Anthony Fowler Vs. Adam Harper
Former Boxing Science athlete, Anthony Fowler, put together a very sharp and composed performance against an incredibly tough and gutsy opponent, in Adam Harper.
Harper hadn't boxed for 2 years prior to this contest, but had pestered Eddie Hearn to give him the fight for months on end. Hearn eventually gave in and offered Harper the fight, however, he was no match for the former Olympian.
"The Machine" was razor sharp with his jab and had far too much for Harper.
Fowler put his man down in the fourth and the fight was eventually stopped in the seventh round, as the referee jumped in to save Harper from taking any more punishment.
Terri Harper Vs. Natasha Jonas
The main event lived up to the hype and was a real back and forth battle.
It was a fight for the history books for many reasons, including the fact that it was the first time that 2 British women had fought one another for a World title.
The young and skilful Harper worked particularly well on the outside, behind her straight shots. Meanwhile, the 36 year old Jonas won rounds based on her inside work and her strength up-close.
Harper managed to cut Jonas early on in the fight, but Jonas later came back and wobbled Harper in the 8th round.
The fight ended up being announced as a split-draw, as 10 hard fought rounds. Therefore, Harper retained her titles and Jonas was left empty handed.
The case could be argued that either woman won the fight and that a draw was a very fair decision, but the one thing that's certain is that boxing fans would love to see that one again!
Fight Camp 2 – The Verdict
All-in-all, Fight Camp #2 was another successful night for Sky Sports & Matchroom Boxing.
Unfortunately, Aqib Fiaz had to pull out due to illness, which meant that we missed out on seeing a hot prospect and another quality match-up.
The first show of the series was probably a bit more exciting and engaging as the fights felt a bit more competitive, but all-in-all this was still a great show with a fantastic main event!
We look forward to watching the third instalment of the Matchroom Fight Camp this week, with Felix Cash Vs. Jason Welborn as the headline for that one.