Week of the Century: Mayweather vs Pacquiao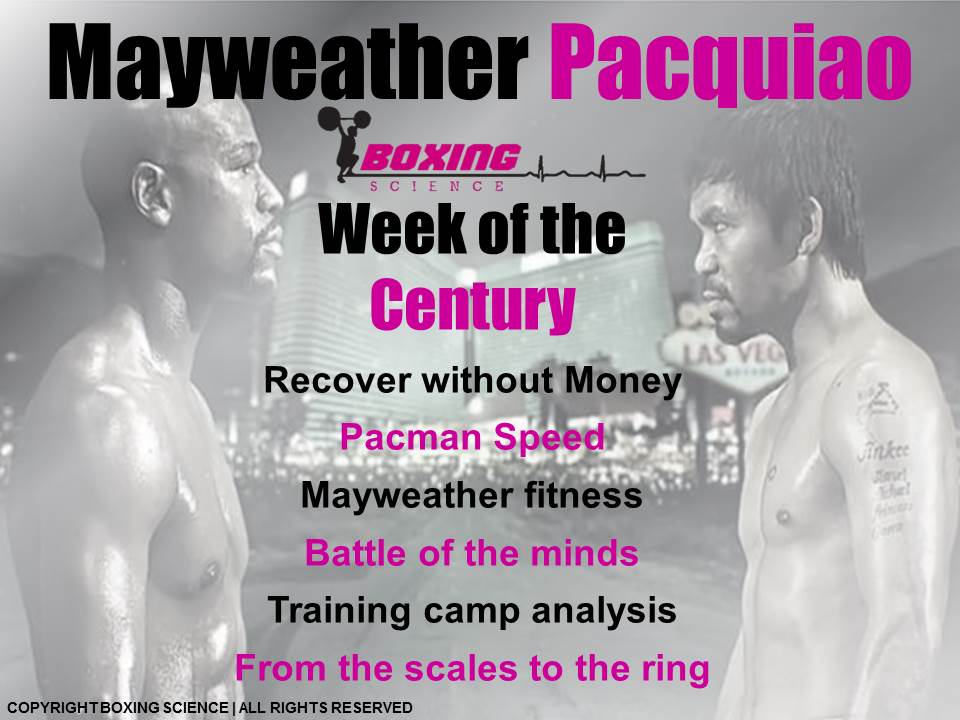 Mayweather vs Pacquiao … it's here, it's happening, it's time.
Boxing Science are eagerly awaiting what is dubbed 'The fight of the century' between the pound for pound kings of boxing, Floyd 'Money' Mayweather and Manny 'Pacman' Pacquiao.
Boxing is booming, the world's greatest sport is taking over our TV, social media and our lives for the mega-money showdown taking place in Las Vegas, Nevada USA on Saturday 2nd May. People are even saying the world will stop for this fight..
So how can Boxing Science contribute to this historic event? With SCIENCE of course.
Over a series of scientific articles, we will provide an in-depth scientific analysis of living legends of boxing. We will provide S&C, physiology, nutrition and sport psychology methods to help you be more like the greats, and learn lessons from their training camps.
Some would call it Boxing Science Week of the Century. 
We will be posting articles everyday from Monday 27th April to Friday 1st May. To receive updates on when these articles are published, Click Here to become a subscriber. Alternatively, follow the trend #WeekOfTheCentury on various social media sites.
See you next week