Fight Review: Lewicki and Yousaf Fly The Flag For Sheffield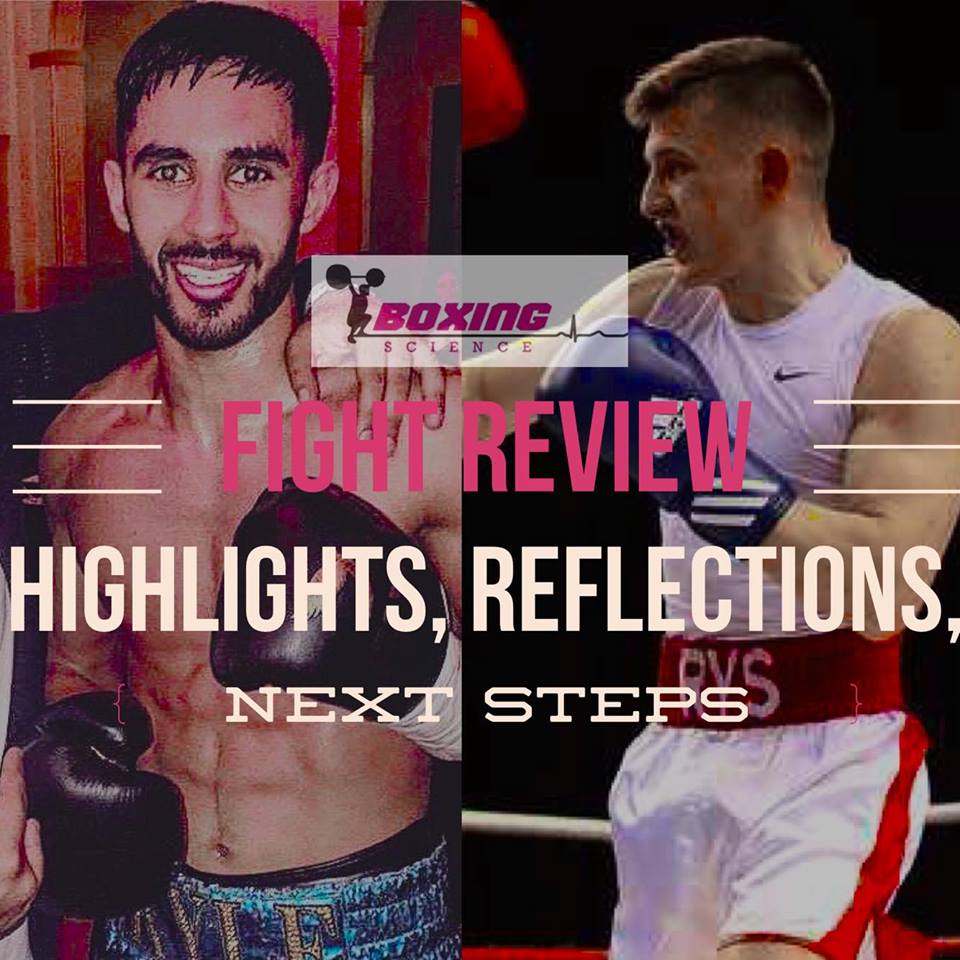 After another successful weekend for Boxing Science, Danny Wilson reflects on top performances, great training camps and future steps for the talented boxers we work with.
We review the action from Ryszard Lewicki's attempts at the National Championships in Liverpool and Kyle Yousaf's step up in his first 6 rounder.
It's Bronze Again for Lewicki
Sheffield City ABC star Ryszard Lewicki repeated his 2015 success by achieving a Bronze medal at the England Boxing Senior Elite Championships.
Ryszard reached the national stages, hosted at the Echo Arena in Liverpool, for for the second consecutive season after becoming the 2016 Yorkshire champion at 75 kg.
The 19-year-old won his quarter final bout against number 3 seed Harry Scarf (Salisbury, Liverpool) with a unaminous points decision. Ryszard dictated the pace against a tricky, awkward boxer competing in his home city.
Although left frustrated by the opening two rounds, Lewicki kept his cool to let his strength and fitness prevail by delivering some hurtful shots in the third round.
On to the semi-finals again, and our previous experiences helped us prepare better second time around. Ryszard's recovery between bouts included mobility, soft tissue release, S&C warm up and a structured nutritional plan provided by Lee Rickards.
This meant that Ryszard was loose, fresh, fuelled and fired up going into his 2nd bout in as many days.
Unfortunately, Ryszard didn't get the win, losing out on a unanimous points decision against GB Podium Potential Squad member and eventual championship winner Ben Whitaker.
Ryszard delivered a great boxing performance against a really good, slick, taller opponent with an abundance of international experience.
It was a high-class bout, very cagey and too close to call. We felt it could've gone either way, but had no complaints to just miss out against a top class amateur boxer.
Reflection and Future Steps
Ryszard came up marginally short against the eventual champion, showing he is up there with the best boxers in the country.
He has had an amazing season, winning 11 bouts on the bounce picking up a Gold at the British University Championships on the way.
He's made progressions in his physical performance too, recording a massive 22% increase in jump height, suggesting an improvement in lower body strength and speed since the National Championships in 2015. 
Click here to find out more about Ryszard's training
Ryszard will work on technical skills in the off-season with Brendan Warburton, with Boxing Science complimenting this with skill, speed and co-ordination drills. We will also put in a strength and hypertrophy program so he is even bigger and stronger for the 75 kg category.
At just 19 years old he has 2 national bronze medals in the seniors… I am sure with his commitment, determination and attitude towards training he has a very bright future ahead.
Yousaf Steps Up With Ease
Talented Ingle Gym prospect Kyle Yousaf extended his unblemished professional record to 7-0 with a shutout points win against Jose Aguilar.
In a show that lost both main events, the flyweight stepped up to the main event in his first 6 round contest.
Kyle dominated all 6 rounds constantly walking his opponent down, working the jab well and pulling out nearly every shot in the book. The Nicaguruan opponent took some heavy shots, with Kyle landing hooks and uppercuts.
Watch Kyle's Training Camp Highlights Here
Reflection and Future Steps
It is great to see when a boxer transfers the great results he achieved in camp to a dominant performance in the ring. Kyle had his best Boxing Science camp to date, which is expected when stepping up in rounds.
Kyle explored new training methods such as Olympic lifting and plyometrics which helped him achieve 16% improvement in lower body strength that's transferred to a 12% increase in punching hand speed.
We will be making slight tweaks and progressions to Kyle's program in preparation for his next fight just 4 weeks away.
Kyle is showing great promise in the ring, in the Ingle Gym and in the weight room. We are excited for the next steps on his boxing journey.
Want to train like Kyle and Ryszard?
Then you should try………
Accelerated Performance Series
The Boxing Science team are proud to launch Accelerated Performance Series, our new FREE online learning program taking you on a journey to improve your knowledge and understanding so you can experience our world class training methods in your own gym.
Our weekly newsletters will be jam-packed with world-class content, sharing our methods for conditioning, nutrition and psychology in boxing. The Accelerated Performance Series will take your performance to the next level.
Accelerated Performance Series will give you an exclusive insight to our training methods with loads of free material to improve your sport science knowledge.
Sign up and you will receive 10 weeks of FREE, informative content delivered by our Boxing Science experts. What's stopping you from starting the journey TODAY?