THE BLUEPRINT
TO ELITE BOXING PERFORMANCE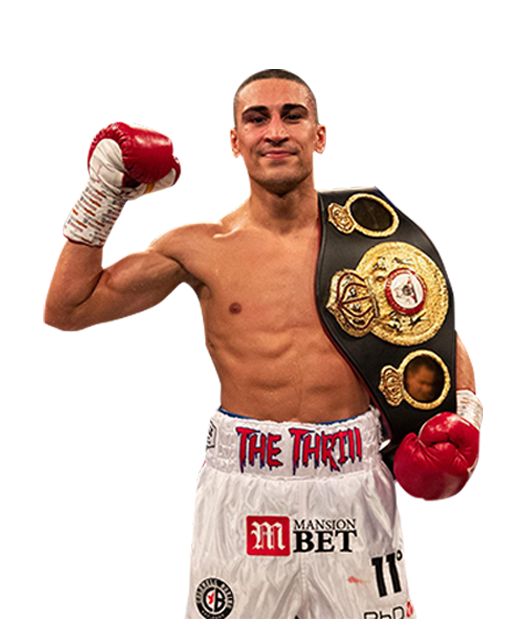 YOUR OWN SPORT SCIENCE TEAM AT YOUR FINGERTIPS
At Boxing Science – our sport science training methods have helped improve top athletes by a massive 15% across the board – making them fitter, faster and stronger. We've also seen higher improvements in upcoming amateur athletes and aspiring professional fighters.
What are your current goals? Will becoming fitter, faster and stronger help you achieve this?
What about your coaching development? Can the application of S&C help improve your athlete's performance?
Maybe you recognise the benefits… but struggle to implement our methods.
Boxing Science's world recognised 'Train Like A Champion' programme can take the guesswork away and guide you to elite performance.
WHAT'S INCLUDED IN THE TRAIN LIKE A CHAMPION MEMBERSHIP?
Gain access to all of our 10-week sport science programmes
Get lean and fuel performance with Weight Category Specific Nutrition Guides
Eliminate Guesswork with our Testing and Monitoring Tools
Develop the next generation with our Youth Athlete Edition
Access to Exercise Library and Coaching Workshops
Features
10-WEEK TRAINING PROGRAMMES
Each TLAC will not only teach you the science behind our methods, but give you a 10-week programme covering all aspects of physical preparation. These are designed with fine detail to get you in shape for fight night, as well as being linked to progress you onto more advanced training methods.
GET STRONGER AND MOVE BETTER
Strength and movement programmes to build the foundations, develop strength, increase speed and improve punch force.
WORLD CLASS FITNESS
Improve high-intensity fitness with our world-class conditioning programme, giving you the capabilities to go through the gears, set a high tempo and be prepared for anything come fight night.
FUEL YOUR PERFORMANCE
Nutrition handbook to help you fuel your sessions, burn fat and make the weight healthier with our weight-category specific nutrition guide.
ELIMINATE THE GUESSWORK
Our testing and monitoring tools will help you highlight areas for improvement and monitor your progress to help eliminate guesswork.
EXERCISE LIBRARY
Access to our Boxing Science Membership, including the +70 exercise video library that will help you refine your technique and execute the programme with precision.
REMOTE SUPPORT
Access to our training forum where you can ask the Boxing Science team and training community questions regarding the programme and applying to your specific scenarios.
WHY TAKE PART IN TRAIN LIKE A CHAMPION?
Skills pay the bills when it comes to being successful in Boxing and Combat Sports, so we recognise that technical training take precedence when preparing for competition.
Training Champions Since 2014
At Boxing Science, we've trained and tested 100's of Boxers, from world champions to amateur boxers.
Champions include Kell Brook, Billy Joe Saunders, Josh Taylor, Jamie and Gavin Mcdonnell, Jordan Gill, Anthony Fowler, Derek Chisora and many more.
We share our research, knowledge and experience with our coaching seminars and online content, that have been accessed by 1000's of athletes and coaches from all over the world.
In this membership, you have access to our programmes, training methods and research at the click of a button. 
PROGRAMMES INCLUDED IN THE MEMBERSHIP
(You will receive each handbook as you progress through the membership).
Also, you will receive our Circuit Posters and new programmes released in 2020
No Contracts,
JUST SCIENCE!
By signing up to the Train Like A Champion membership, you will be opening yourself up to a totally unique learning experience. You will have access to all our Train Like A Champion programmes, practical coaching workshops, webinars, and seminars, including access to our 'Weekly Workouts' section.
These programmes and videos are available 24/7… can be accessed via your Mac, PC, Tablet or Smartphone.
With the monthly cost of £19.99… you'll receive world-class information and practical applications to broaden your training toolbox.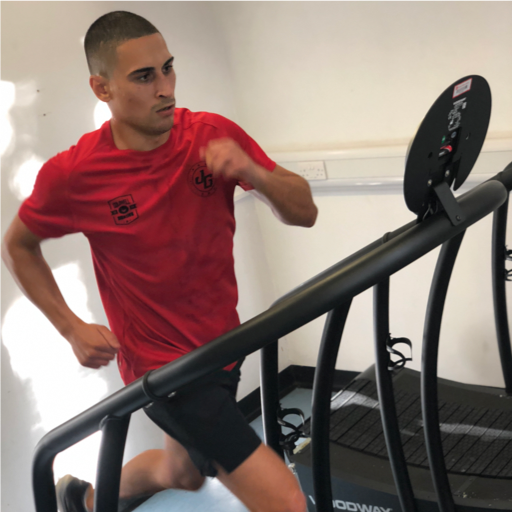 +15%
Improvements in all round physical performance from our programmes... making athletes fitter, faster and stronger
This programme gives you the chance to follow the exact same methods that helped me become a champion