Description
Influencing The Next Generation Of Boxing
It's always been our mission to make the best sport in the world even better with the application of evidence-based sports science.
Over 590,000 people taken part in Boxing in England during 2021. However, only the 20 elite standard amateurs from Team GB had recognised sport science services to draw upon.
Following our experiences of well-funded youth training programs in football academies, professional rugby and several national governing bodies, we're passionate about building an effective youth training system for Boxing.
This is evident in our previous projects, which included youth S&C sessions, boxing gym support, physical testing and our summer workshops aimed to educate and empower young athletes.
Now Boxing Science gives you the ultimate program for you to deliver to your young athletes. This will help optimise their physical development and fulfil their athletic potential.
The Barriers Of Strength and Conditioning
Training can often be made complexed and confusing to follow, however at Boxing Science we separate our training into 3 separate pillars. Movement, Strength and Fitness. However, we understand at Boxing Science that most amateur boxing gyms have potential barriers that make integrating a structured strength and conditioning plan.
In recent case study, we investigated what were the main obstacles that have to be overcome to deliver high quality strength and conditioning for amateur boxing.
91% of amateur boxers want to partake in strength and conditioning, however 45% are limited by time and 28% are limited by facilities available. Furthermore, 75% feel that they would benefit from better guidance.
This is why at Boxing Science we've made it our mission to educate coaches and provide methods that can be performed in any training environment.
This program is affordable and easy to follow, with time efficient drills that can be performed in any training environment.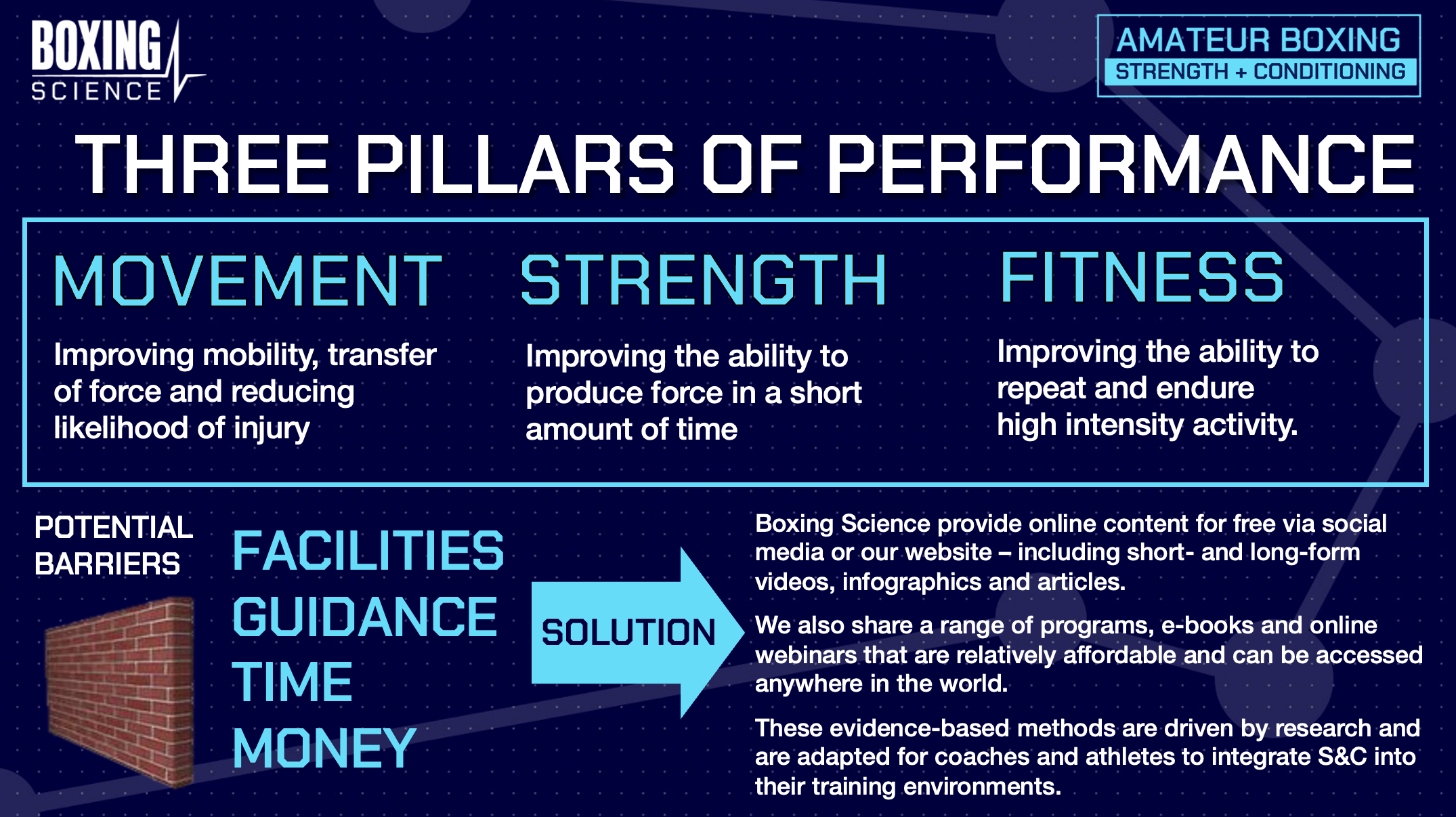 Nutrition for Amateur Boxing
A balanced diet ensures that young athletes receive sufficient carbohydrates, proteins, fats, vitamins, and minerals, which are essential for sustained energy, muscle growth, and overall well-being.
However, boxing is a weight category sport, which can lead to more complexed nutrition strategies being required in order to lose body mass. This has often led to unhealthy and dangerous methods for athletes to compete at their desired weight category. This is often due to lack of education provided on this or access to misinformation. That has led to some concerning data explained in the graphic below.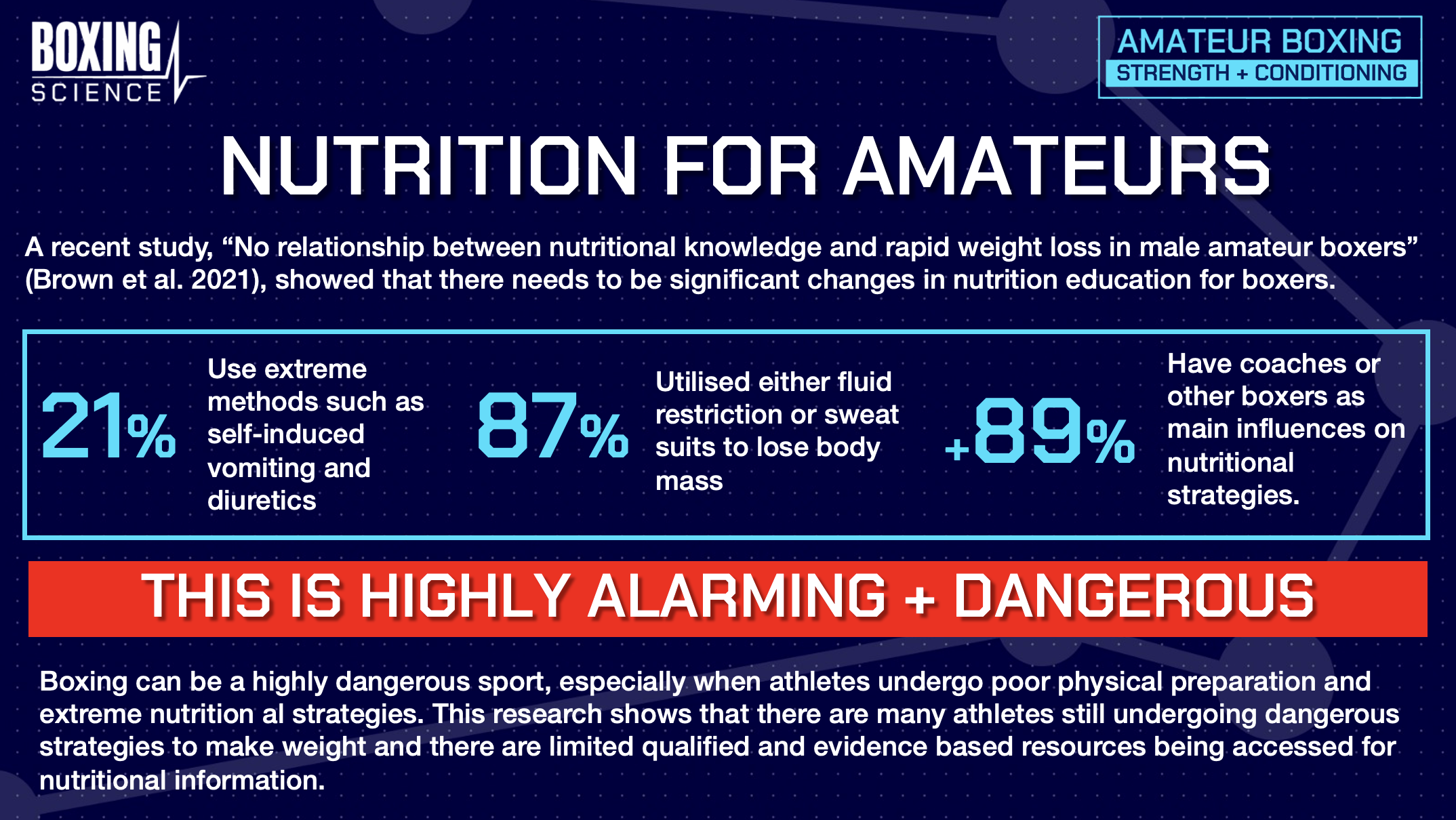 We also collected data through a questionnaire, that showed that 58% of athletes and coaches claim that finances being the main limitation in gaining nutritional support. Furthermore, 55% accessed nutritional information through social media.
Therefore, we wanted to provide an affordable online seminar that can be easily accessed by amateur boxers and coaches. In this program you will receive an Online Workshop by Performance Nutritionist Lee Rickards.