Hopey Price is one of the most exciting prospects UK Boxing has to offer.
David Coldwell has done fantastic work in moulding the decorated amateur into an assured professional that is a nightmare for anyone in the opposite corner.
As his professional career has blossomed since making his debut in 2019, Hopey has gradually grasped the importance of strength and conditioning and is now fully aware of the benefits associated with the Boxing Science program.
His consistency and application when preparing for these initial fights, particularly over the past year, has improved drastically.
This has contributed to staggering increases in strength, power and lean mass as shown in the below transformation picture.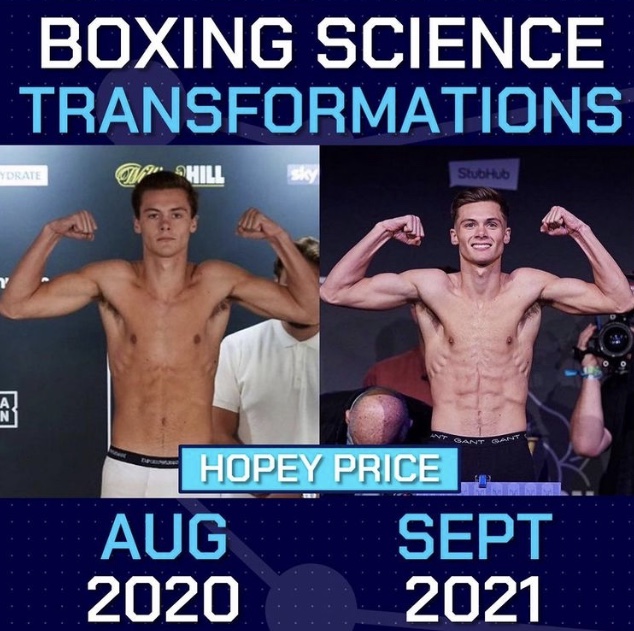 The combination of his ever developing strength levels with his current stature and pinpoint accuracy makes Hopey a force to be reckoned in the super bantamweight division.