In the history of sport, athletes and coaches look for every advantage to reach the pinnacle of any sport. Between 2012-2017 Kell Brook and his coach Dominic Ingle have embraced sport science by working with the Centre of Sports and Exercise Science at Sheffield Hallam University.
During this time, Kell rose through the world welterweight ranks to win the IBF world title against Shawn Porter in 2014, then took on the epic challenge of Gennady Golovkin in 2016.
When most of Boxing were sceptical of strength and conditioning, Kell and his team embraced sport science support lead by Dave Hembrough and Alan Ruddock.
Alan provided sport physiology support and helped with acclimatisation strategies for Kell when taking on Shawn Porter in the LA summer heat!
Danny Wilson then lead the programme in the build up to the Golovkin fight – in which we really explored advanced methods to help Kell be fitter, faster and stronger whilst moving up to Middleweight.
READ: Science Behind Kell Brook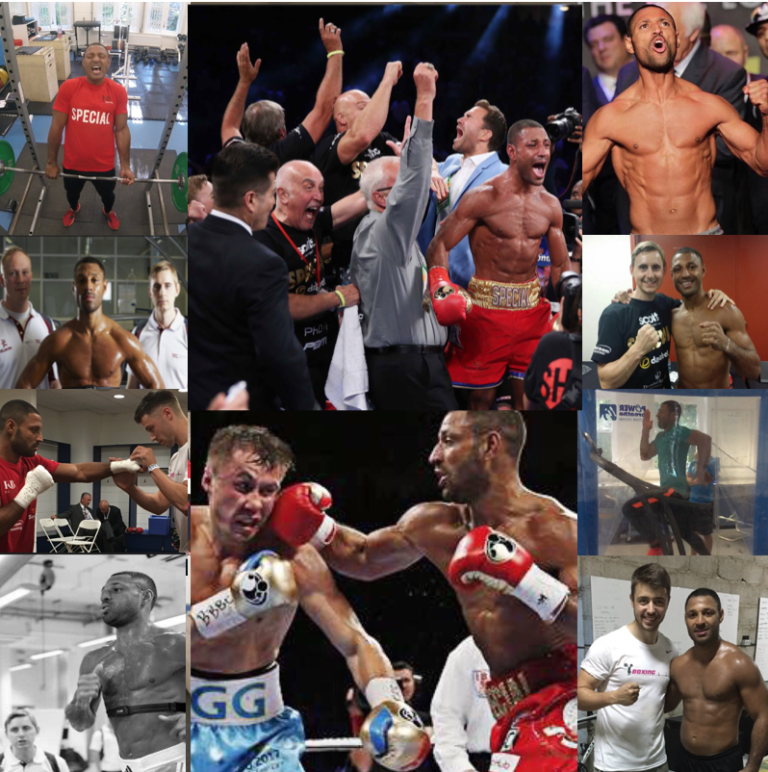 In this feature article, Boxing Science's Alan Ruddock and Danny Wilson review how we supported Kell on his way to becoming IBF Welterweight world champion, and helped him 'dare to be great' when taking on Gennady Golovkin.