5 Steps to Build Your Own Sport Science Programme: Step 5
Step 5: Knowledge Transfer
'Share results' and 'spread the word' are common phrases used in our article series so far. However, we have to be tactical about this so we engage with our audience.
Practitioners will always want to use scientific language in their writing, however this does not appeal to most boxers and coaches. Also, we need to appeal using different writing styles, use of media etc.
The more you can document the success and challenges you face, the greater exposure people will have to your programme. You need to develop and grow so that your practice can evolve. If your audience can see this, they'll engage with you and your services and if you've followed the steps previous to this one, your growth and development will be reciprocated and your programme will improve.
Build a social media profile

BS: Consistent professional posts on personal and professional social media sites to raise profile and accumulate followers, we now have over 5,000 likes on our Facebook Page.

Develop your web writing

BS: Practice, research and practice some more. It takes a while to develop a good writing style for the web, just keep it simple and stick to the purpose.

Use different types of media

BS: In our articles, we give our readers an exclusive insight to our programmes in text, videos, pictures and infographs (see below).

Keep posting

BS: People just flick through their social media at various points in the day, so they might not end up seeing some of your posts. Keep posting to make sure you reach a wide audience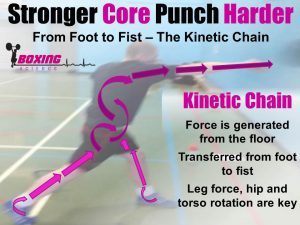 Congratulations! You're now equipped with the basic skills to develop your own sport science program. Good luck, and feel free to get in touch with any questions you have.