Boxing Training with Sheffield United FC
Pre-season is one of the most unforgiving times of the year for professional footballers.
Well, Brendan Warburton and Danny Wilson made it a whole lot harder for Sheffield United Football Club were put through their paces at EIS Sheffield. 
The Blades will be looking to fight their way out of League 1 this season, with new manager Chris Wilder opting for a multi-sports fitness session to keep his team sharp for the new season.
Sheffield City ABC head coach Brendan Warburton one of three 20 minute stations for the SUFC first team, running the lads through the basics of footwork and straight punches.
Sheffield United Assistant Strength and Conditioning coach Lee Rickards (also our Boxing nutritionist) got the Sheffield City and Boxing Science team on board for the session.
He says "We wanted a boxing session for the team not only to put the players through some upper body conditioning but also a fun, team-building session to reduce monotony during an intense training period.
The session was fantastic and the full squad enjoyed it, leaving the gym with both a smile and a sweat on. Thanks to Brendan and Danny for running the session"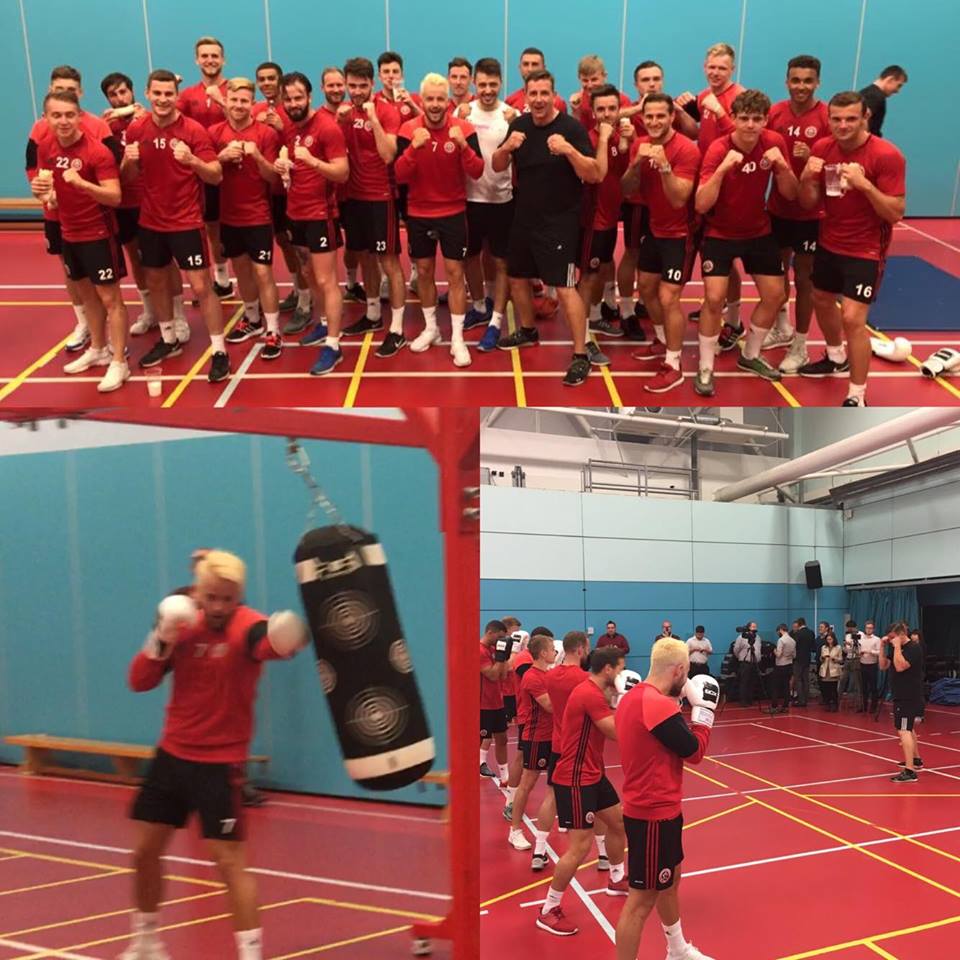 Interested in doing a session at Sheffield City ABC? Click here to see their timetable.
Academy product now first team Goalkeeper  George Long said "The boxing session today with Brendan and Danny was brilliant! It was great to learn the basics of boxing and get an insight into how hard the professionals train.
The session itself was a real tough, full body workout but the lads never stopped smiling from start to finish. I'd definitely like to do some more sessions and use it as part of my fitness program"
He then joked "It's now to time for me to step up to world level and challenge the big names in the division. I will be the unified world champion within 2 years, Joshua and Fury are yesterday's men"
We wish George the best of luck!
New to Boxing Science?
Boxing Science is the world's first website dedicated to Sport Science in boxing, delivering scientific support to amateur and professional boxers at Sheffield Hallam University.
We have shared amazing and informative content for the past 2 years, which we have condensed into our 10-week  FREE learning program Accelerated Performance Series. Our bitesize e-mail newsletters will help extend your knowledge Learn more about S&C, running conditioning, nutrition and psychology.