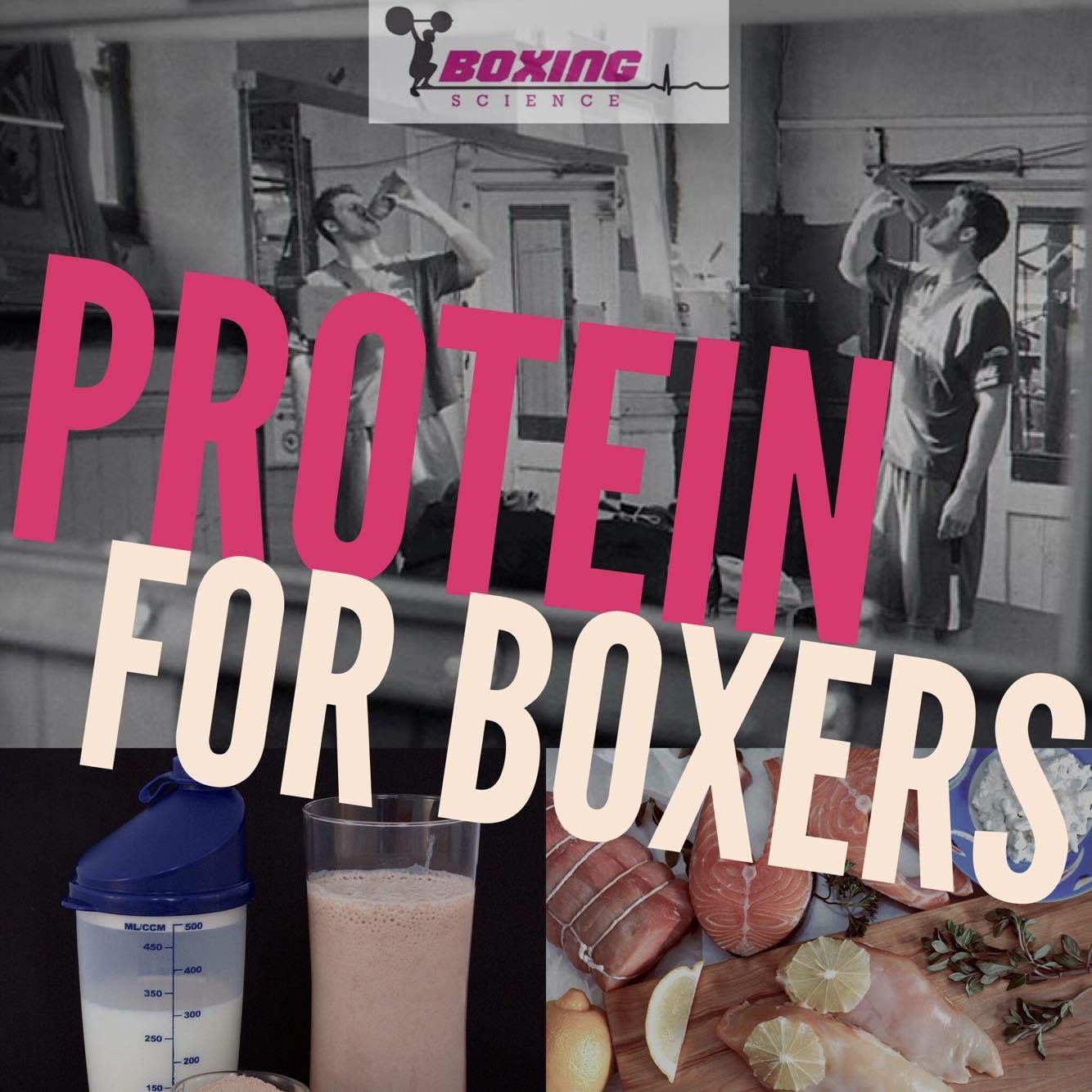 In the third and final part of the Protein for Boxers, Lee Rickards will be sharing information on how much protein a boxer should plan to have in his diet.
How Much Protein Should I Have?
Protein has a dose response relationship of 20-30 g of protein. Any amount less will not fully synthesise protein and any amount higher is likely not to improve muscle protein synthesis beyond this amount.
Therefore consuming 20-30 g of protein roughly every 3-4 hours will enhance recovery from training.
The image below shows different examples on what 20 g of protein looks like. (Adapted from Close with the England RFU)
Here's 3 Top Protein Tips
Have a natural protein recovery shake such as 500ml of milk or a bottle of Arla 25g chocolate milk after training sessions is a good habit to have which will improve recovery.
High protein breakfast and a high protein meal 1-2 hours before bed will keep drip feeding protein into the human body decreasing the chance of breakdown.
Plan different amounts of protein at different stages in camp. Please seek advice from a nutritionist for optimal results
Want To Know More?
Then you should enter our competition that includes our e-book – Train, Refuel, Make Weight, Perform. 
Everything you need to know for macro-nutrients: Why? What? When? and How Much?
Tips on what to eat before and after  weigh-in
General diet plans for boxers at 3 different weight categories.
Here is your chance to experience our world-class training methods and mind blowing results available to you, for FREE, by entering this competition below.

Competition entries are FREE, all you need to do is fill in our google form, answer a few questions and leave your contact details.
It will take less than 60 seconds. 
Competition closing date has now been EXTENDED to Tuesday 31st May …. so act quick!
Click Here to Return to Part 1